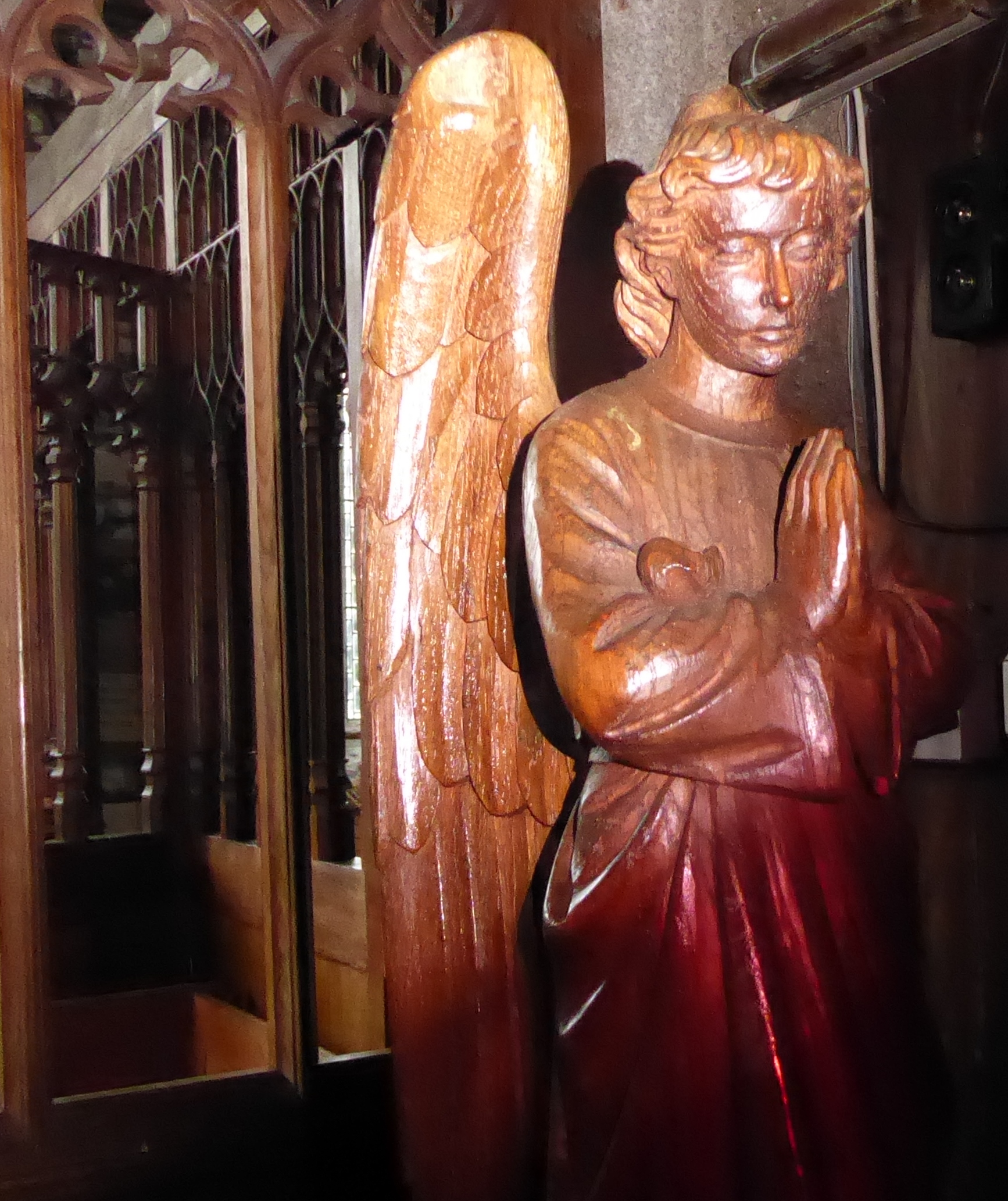 The Angel of Compassion: An encounter
St Bueno's Chapel, Culbone, Exmoor
The Angel of Compassion
I frequently sing a simple song of decree when at these ancient wells based on Numbers 21:17 'Spring up oh well! Sing to it'.
Spring up oh well
In the name of Jesus
Spring up oh well
In the name of the Lord
Spring up oh well
In the name of Jesus
Spring up, spring up
Spring up, spring up
In the name of the Lord
At Culbone I see an angel in the chapel whilst I am praying and singing the decree.
He is cream colour, of human size and standing serenely by the wood screen. Radiating calm and shimmering light emanate from him. I ask Jesus about what I'm seeing and feel Him say the angel's ministry is Compassion. It's interesting as that was the key released in the Waterfall of Fire, which happened on an earlier occasion. I watch as the angel kneels with head bowed, motionless before the altar.
At some point he rises and comes towards me. I sense in the Spirit; he puts his hand on my heart. (Hebrews1:14)
As I'm singing the decree to the well, time again seems to stop, or I step outside of it, (I don't know which it is) and I sense Bueno sitting next to me, singing it with me. (2 Corinthians 12:2)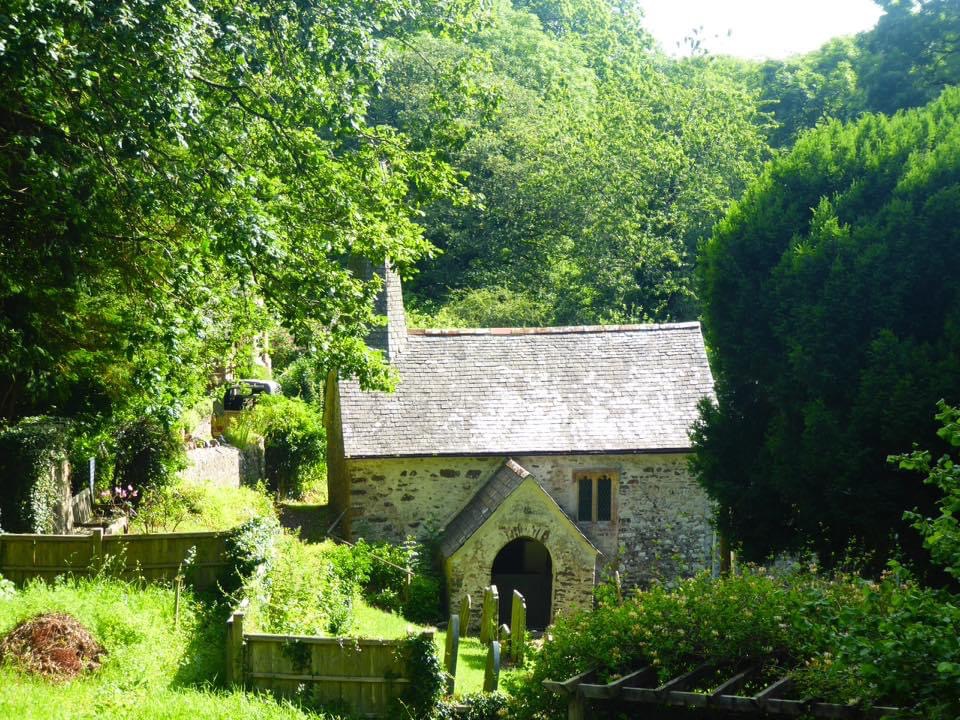 On a different occasion
I spend time quietly waiting with God in Culbone Chapel. After a while, as I'm lifting my heart to Jesus, I become aware the angel of Compassion is again present. (Psalm 103:13)
I wait, hands lifted, and the angel comes over to me. He places his hands covering mine. My heart is so heavy, weeping under the weight of this difficult season I'm walking through. I start to deeply cry, at which point the angel put his wings around me, wrapping me in compassion. (Psalm 91:11-12). I become aware at the same time that the angels who are sometimes assigned to me are also present: the one with no name has a steadying hand on my right shoulder; Illyricum, the angel who carries healing, a hand on my left shoulder; Majericum, the warrior who fights to keep me safe is guarding my back. These are angels who were assigned to me on one of my visits to Brecon Cathedral and returned with me to Cornwall.
I feel my faith steadying and that they are instilling courage in me to persevere. (Luke 22:43) I weep, from deep within but feel much calmer afterwards, as though a great weight has been lifted off me. I feel peaceful and tranquil in a way that I haven't felt in a very long time. It is a significant time!
Returning to Culbone Chapel the next day with my husband, I'm expectant to see what God has in store. Before long, I see a different angel standing at the front of the church, attired in full Tudor silver body armour. He has a silver sword, which is four foot long. The visor is down on the helmet and he stands silently in front of the altar and is very still.
I'm intrigued and watch as he lifts his huge sword and thrusts it upwards, cutting something with blade thrusts forming a cross. Then through the opening he has made, gold starts to pour down, coming straight from heaven.
At first it looks like gold sovereigns or lozenges but then it flows viscous with more solid parts and I realise it is honey and honeycomb.
I watch as the angel lowers the sword, tip to floor. Golden honey is falling all over him. Then suddenly he lifts the sword, thrusting it into the ground and piercing it. Immediately, a geyser of water bursts up and meets the honey.
Then he leaves.
On God's prompting I re-enact his actions prophetically, standing where he stood, agreeing by an act of faith with all I have seen in the Spirit realm. Full understanding isn't always given and may not be revealed this side of heaven. This is about obedience. However, I believe this is to do with the release and restoration of Kingdom glory and the deposit of God in this place, as the ancient well reopens (Proverbs 3:5-6). My sense is the angel of Compassion is assigned to Culbone well and that people will encounter his help when they visit, as they cry out to Jesus.
Explore More
Comments