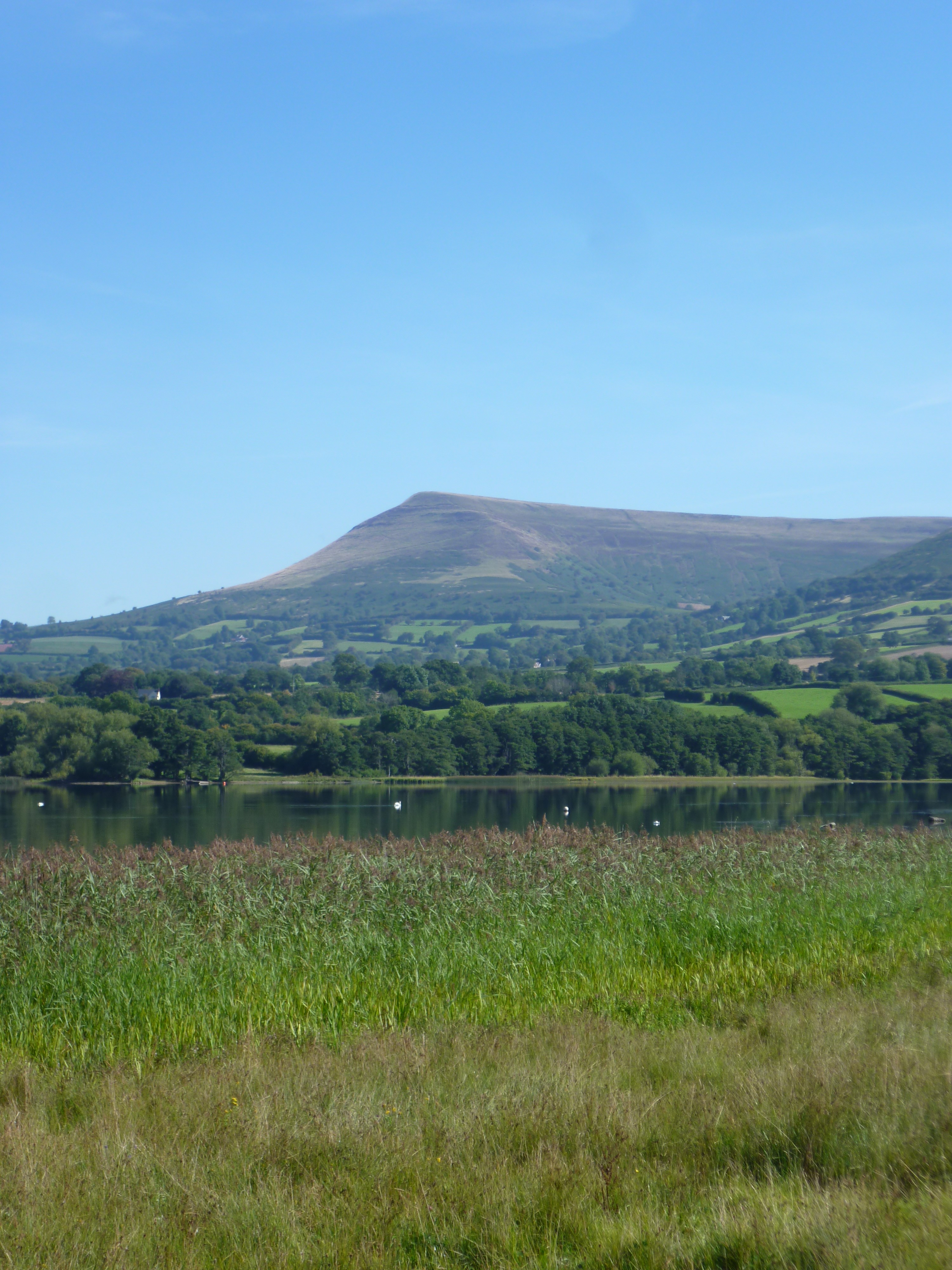 St Gastyn and Llangorse Lake
Llangasty church, Llangorse Lake, near Brecon, Wales
Set at the base of the Black Mountains in Wales, and alongside Llangorse Lake, the church at Llangasty is built on an ancient Celtic Christian site where a Celtic monk, Gastyn lived. King Brychan sent all his children to be discipled by this monk before they went out as missionaries across Wales, Cornwall and Brittany. The modern church is still called St Gastyn's. Llan in a place name denotes that there was a Celtic Christian prayer oratory or monk's cell in that spot, so Llangasty refers to the place of Gastyn.
In the 18th century, Howell Harris had an encounter with the Holy Spirit at the same site where Llangasty church now is. This radically changed his life and sparked the beginning of the Methodist revival in Wales.
When I'm praying in the church, I have a vision of a clear crystal well of water. I could see through the stone walls of the well to the beautiful water which is pure and crystal clear. I'm reminded of the scripture: 'Come to me all who are thirsty, and I will give you rest. Drink of the living waters.' Matthew 11:28
I can see fish swimming in the water, which surprises me because it's a well.
'Why Lord?'
'It's the perfect environment for them to live.'
I realise this relates to the harvest of souls for God's Kingdom and that we are to be fishers of men, drawing them to live in the life-giving water of Jesus. There should be many more fish as the water is so pure. At present there were only a few but the promise of an environment where many would thrive.
Explore More
Comments