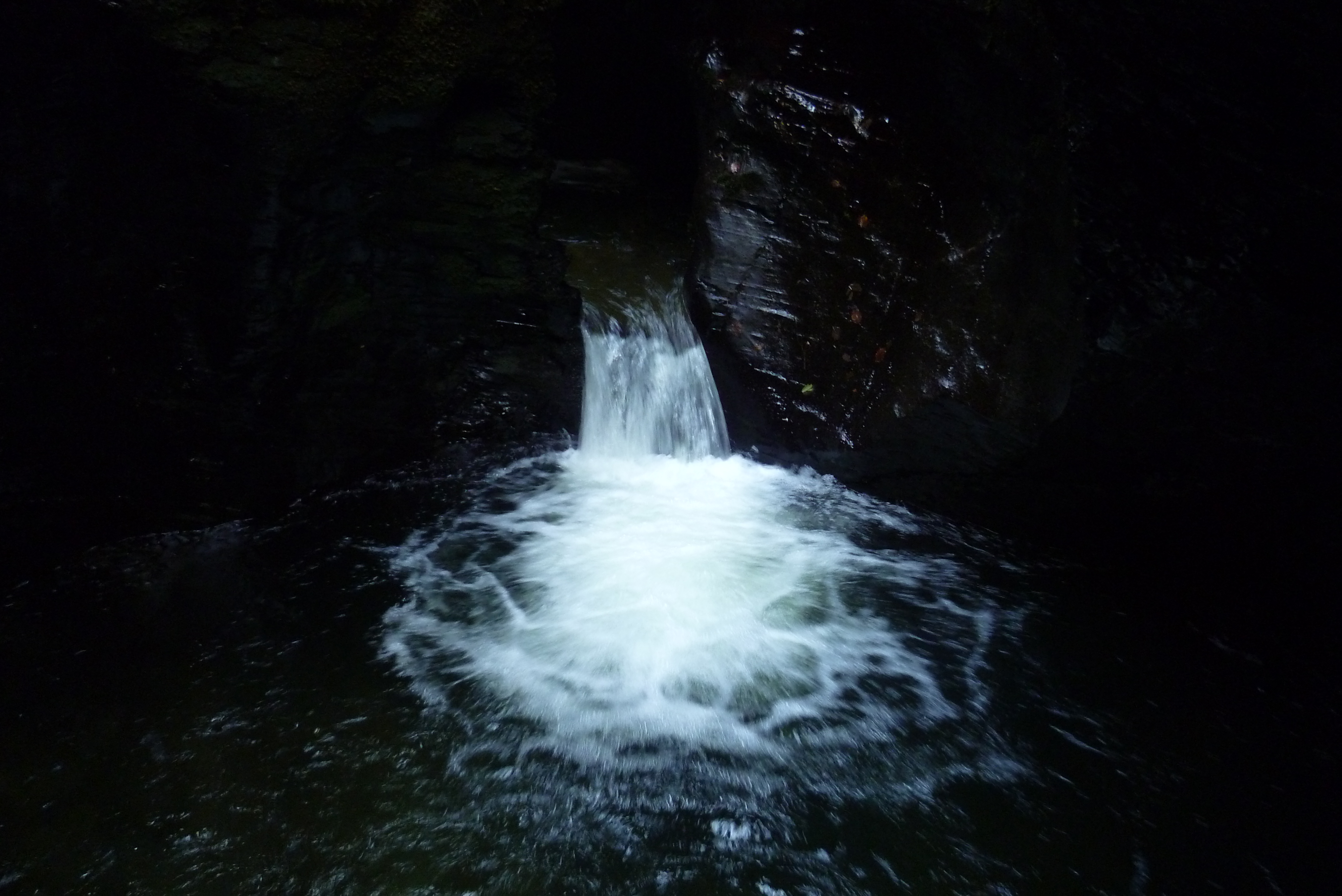 Preparations for the Wedding Feast of the Lamb
Preparations for the Wedding Feast of the Lamb
When I visit Culbone Chapel, I'm often staying locally and can go there frequently. Visions continue and are expanded over several days. This is what happened here. Sometimes they relate to me individually but usually they have a wider application and are relevant for other people too.
I am again back in the chapel, worshipping and waiting.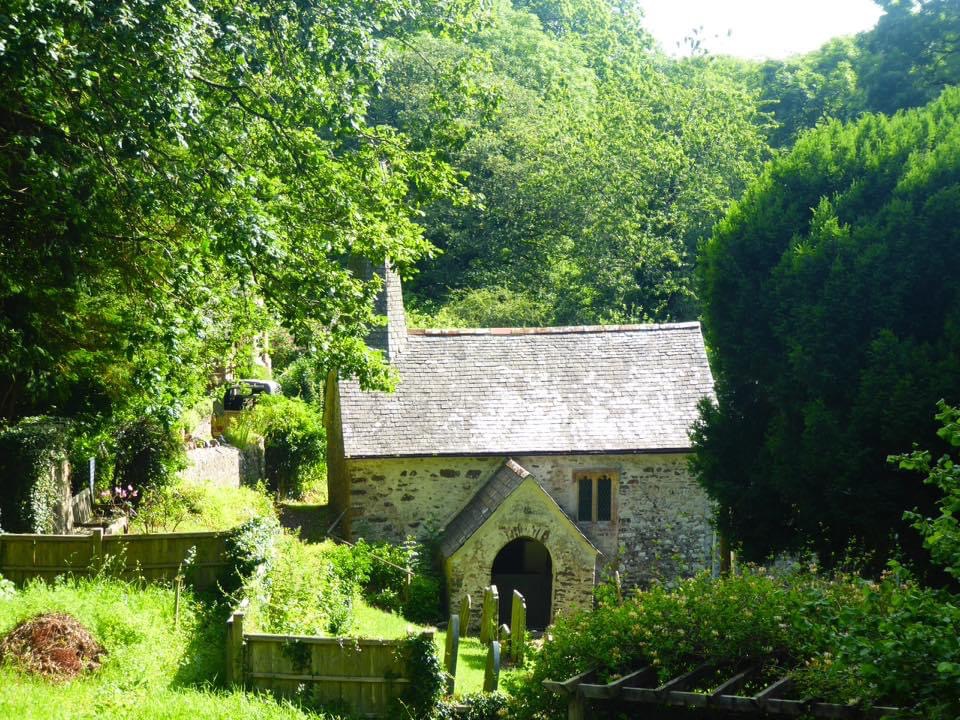 Then, in a vision, I am with Jesus and He starts talking about Culbone. 'Many battles have been fought in this place over the holy well but this is one of many that will reopen. You will be amazed as people come and find Me, here, in this isolated spot. Word of My fame will spread, and it will draw the hungry pilgrim as they hear, 'God is in this place. He is here waiting.' Or, 'I bumped into God and His arms were open wide for me.'
I visited a second time on that day. Again, I wait worshipping and then silent before I see another vision.
Jesus is joyfully holding my hand and we are running up a wooded hillside path. I hear him saying, 'Come up higher, there's so much higher to go.' (Revelation 4:1, 4:10).
'I'm crying out for more of you Lord.'
He talks to me again about reopening the ancient spiritual well at Culbone and that people will find Him there.
Then I see myself following Jesus up the steep stone steps of a watchtower. At the top He lifts me and sits me on a stone plinth, then jumps up and sits beside me. We have a very high vantage point. We are actually on the battlements, the tower of a castle and are looking out to sea but also across open fields and hills.
Jesus points saying, 'Look, they're coming.' I can see a flotilla of sailing ships, like an armada in full sail, gracefully sailing towards me and hear, 'Reinforcements are coming.' They are large trading vessels.
Jesus turns and points in a different direction. 'I'm calling them in from over there too', and I see horses with riders galloping in. These are a smaller number but they are coming swiftly. I think there's six of them and they are warriors.
Then I see people walking in from the fields. There's a woman with milk pails over her shoulders and all those I see are dressed in old fashioned clothes from past centuries. Is this relevant or symbolic? I see the milkmaid, a man carrying bread, another pushing a barrow loaded with vegetables, one carrying a meat carcass. I hear the words, 'PROVISION is coming'. I see a monk with a bell calling out and announcing something. He's walking the streets of the castle and town below.
I realise these are the preparations for the Marriage Feast of the Lamb. The Bride must make herself ready. (Revelation 19:7)
Bunting is being hung around the castle and town. I see great banners also being hung, and flags along the main street. They are a yellowy-gold background colour with black frayed edges. There's a white lion with a red crown on its head, standing on its hind legs with a scroll under its feet on the flags.
People begin to line the streets. It feels very medieval. There's bright sunshine, a blue sky with no clouds. There are throngs of people whispering to each other. 'He's coming. Today. He's coming.' They're expecting the return of the King, a wedding and a banquet . There's celebration, expectancy and joy. Overhead huge creatures with riders are flying. They are good, not evil.
Father God is watching and even this huge castle is tiny, like a toy beside His vastness. I sense His joy it's happening. He wants His family complete and together.
I'm back with Jesus on the watchtower. He is brimming over with joy.
'They're coming for Me. I'm getting married!' He throws his head back laughing loudly and with such immense joy. 'I have waited so long but My bride is readying herself. Not long now.'
He turns to me and kisses me on the forehead. He stretches out his hand to me. We stand and He steps off the parapet. I'm momentarily fearful then realise we are both walking through the air as though on solid ground.
He takes off at a run dropping my hand so I can run too. He spins around up ahead to face me, laughing all the time.
'It will be so worth it! Everything! You'll see what My Father and I have been doing in preparing you – oh you will be so glad, so, so glad you went through the fire. We trust you. We love you.' He points at me with both hands. 'Come on.'
We continue running through the sky. Below me I can see beautiful countryside laid out - a blue snaking river, hills, green fields, pastures, cows, mountain chalets, Swiss style, and Alpine meadows.
We are running freely and birds gather flying around us singing. Joy fills the whole atmosphere.
We stop and sit on the highest mountain peak. Eagles soar below us and wisps of cloud blow by. A honey dew of refreshing is released from the clouds like mist droplets.
I see a waterfall and am drawn to go and stand in its flow. As I do my prophetic is fully opened and I see pictures, visions and videos playing out before me. It's an idyllic spot yet not all I'm seeing is good; there's also wars, explosions, eruptions, tidal waves, the earth groaning, fires bursting from cracking land. (Revelation 6)
'Time is short. It's running out and then the end will come……and the beginning. All shall be well. Trust God and trust also in Me,' says Jesus. 'Get ready. Be resolute in faith, unstumbling. Settle those heart issues of doubt and trust wholeheartedly, fully, completely. My love is not burdensome but completes you and fulfils you. Turn your heart always towards Me, never away. Don't run from Me My child. I love you, care for you and cherish you. Even now in the midst of what you're going through I'm right beside you, closer than a brother. I won't leave or abandon you ever. (Hebrews 13:5)
Believe I will complete what I've started in you. (Philippians 1:6)
Reinforcements are coming. Hold fast. Be alert. Be on the lookout, high up so you can spot them ahead of time and encourage others. Don't be afraid of lack. I will fully provide all you need including the people!
I love you! Remember always, I love you.'
And so, the vision ended, and I found myself back in Culbone Chapel, astonished, excited, and aware that God is working His purposes out for me, for everyone and for the world.
Explore More
Comments