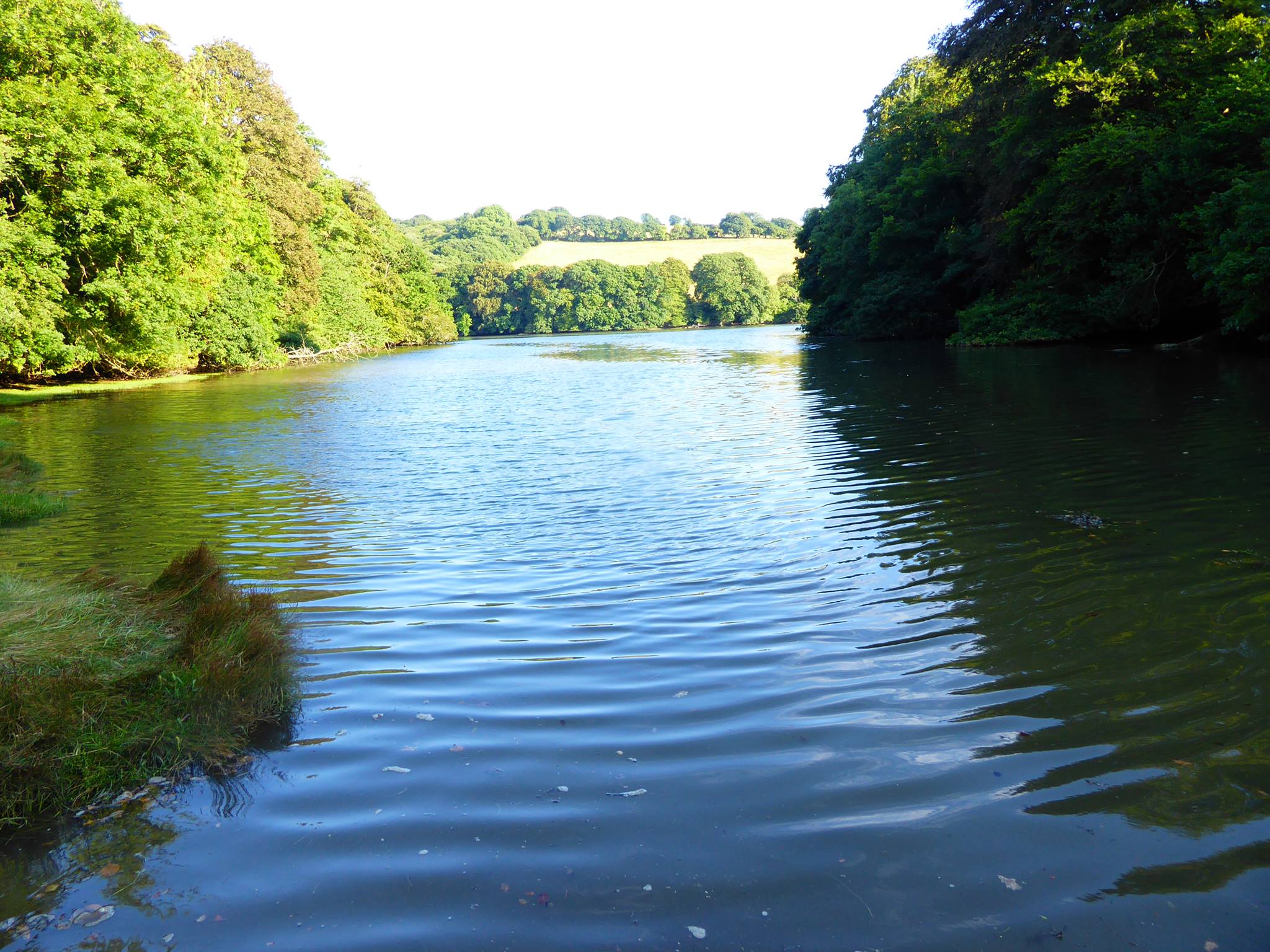 St Veep and St Cadix
St Veep Church: St Veep, Lostwithiel, PL22 0PA, Cornwall
Entering the churchyard of St Veep, through the lovely white arched gates, you're immediately aware of a deep PEACE which settles on this place. A passing cyclist stopping a moment in the graveyard, comments immediately on this peace.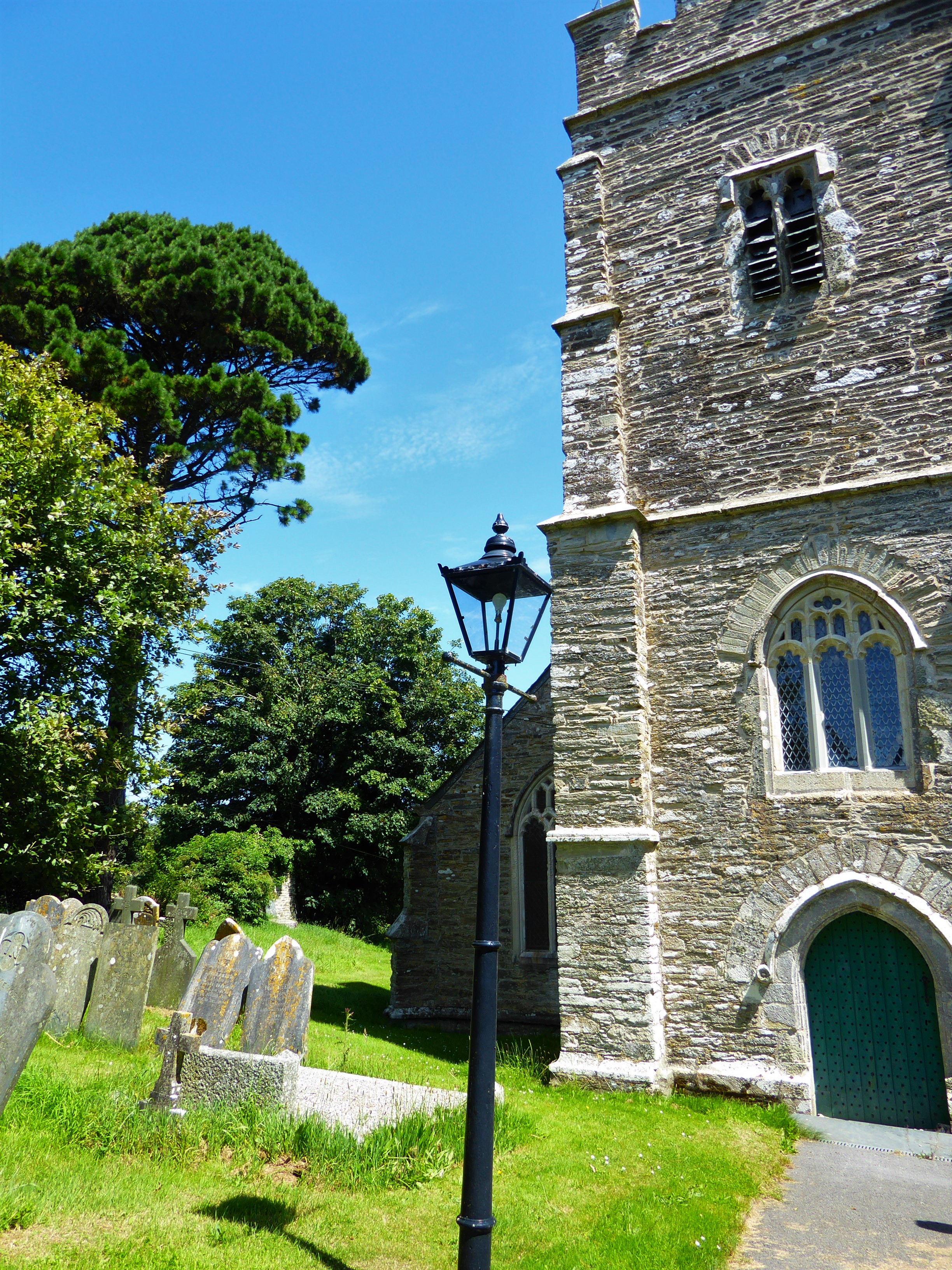 I'm visiting as the lockdown from Covid19 begins to lift in the summer of 2020. Churches are just re-opening for personal prayer, but not services. Strange times. I've not been inside a church for four months. On a previous visit in 2018, I saw the following vision.
I saw four angels, one with a flute and one with a trumpet. I worshipped to the song, O Come, O Come Emmanuel. I was looking down in the spirit over the River Fowey in a similar way to the view from St Sampsons church in Golant. I'm not given any interpretation at that time except they were stationed there for a purpose.
I last came to St Veep in the depths of winter and to be honest, it didn't feel welcoming. It's clear the congregation are not able to maintain the building and it's frowsy and neglected. But that doesn't deter me! Not at all! Because I remember my last visit and that I met with God here, so I'm expectant and hungry. Lockdown has felt like a desert. I really want to encounter God.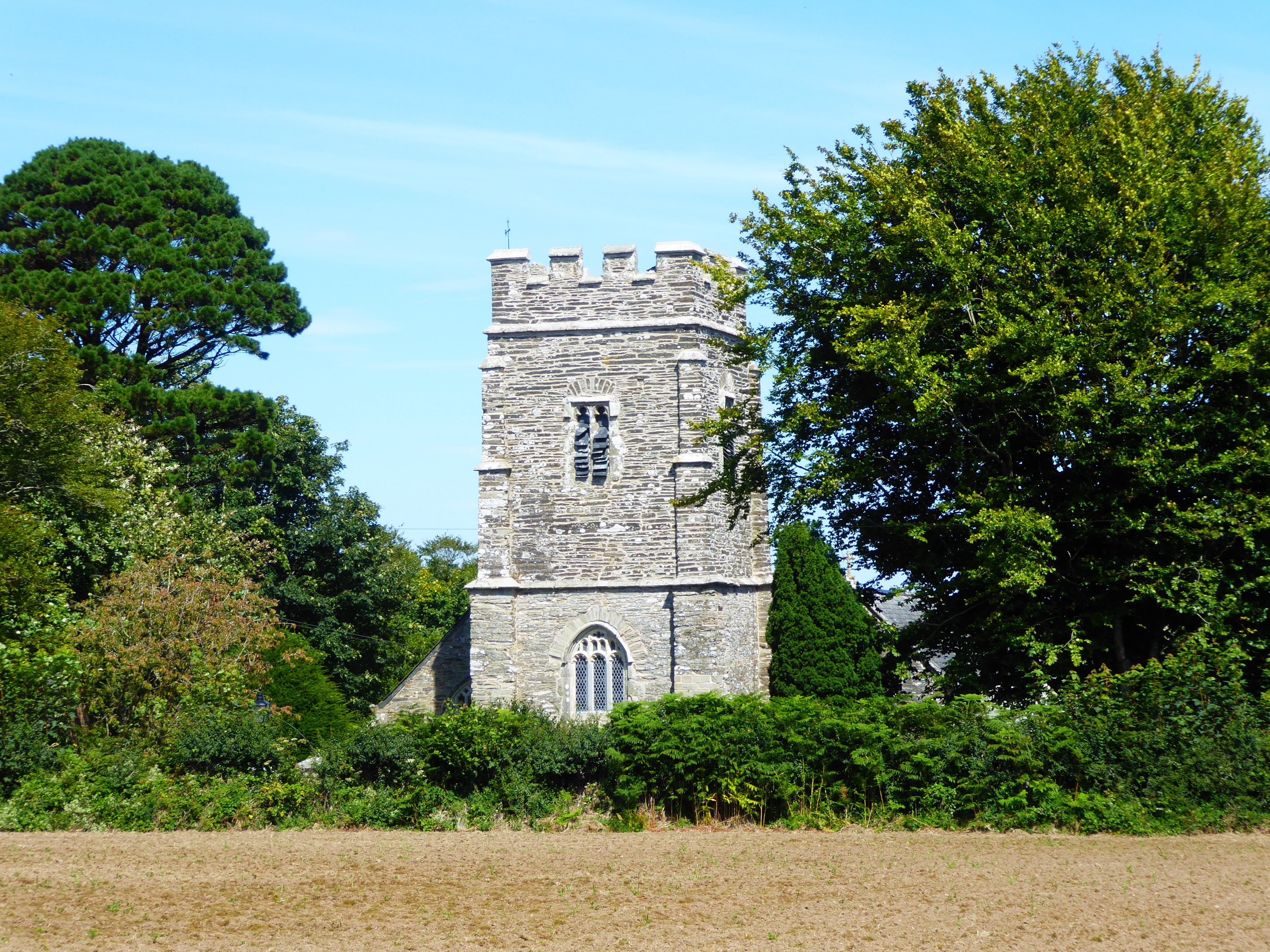 I'm struck by how easy it is to worship here. Standing in front of the altar, it's as though worship songs are pulled out of me and I lift my voice in praise and exaltation of Jesus with ease. It hasn't been like this during lockdown, despite spending time with God as usual privately. I'm relieved. A weight seems to lift off.
Losing myself in worship, I suddenly become aware there's a lot of spiritual activity happening in the church, as angels gather. I can sense them this time but not see them. Without knowing why, I sense there is a Welsh connection in the Spirit realm. The songs I'm singing in the Spirit have that Welsh anointing of the 'land of song' and I know there's a link. Perhaps St Veep was Welsh – it's not known.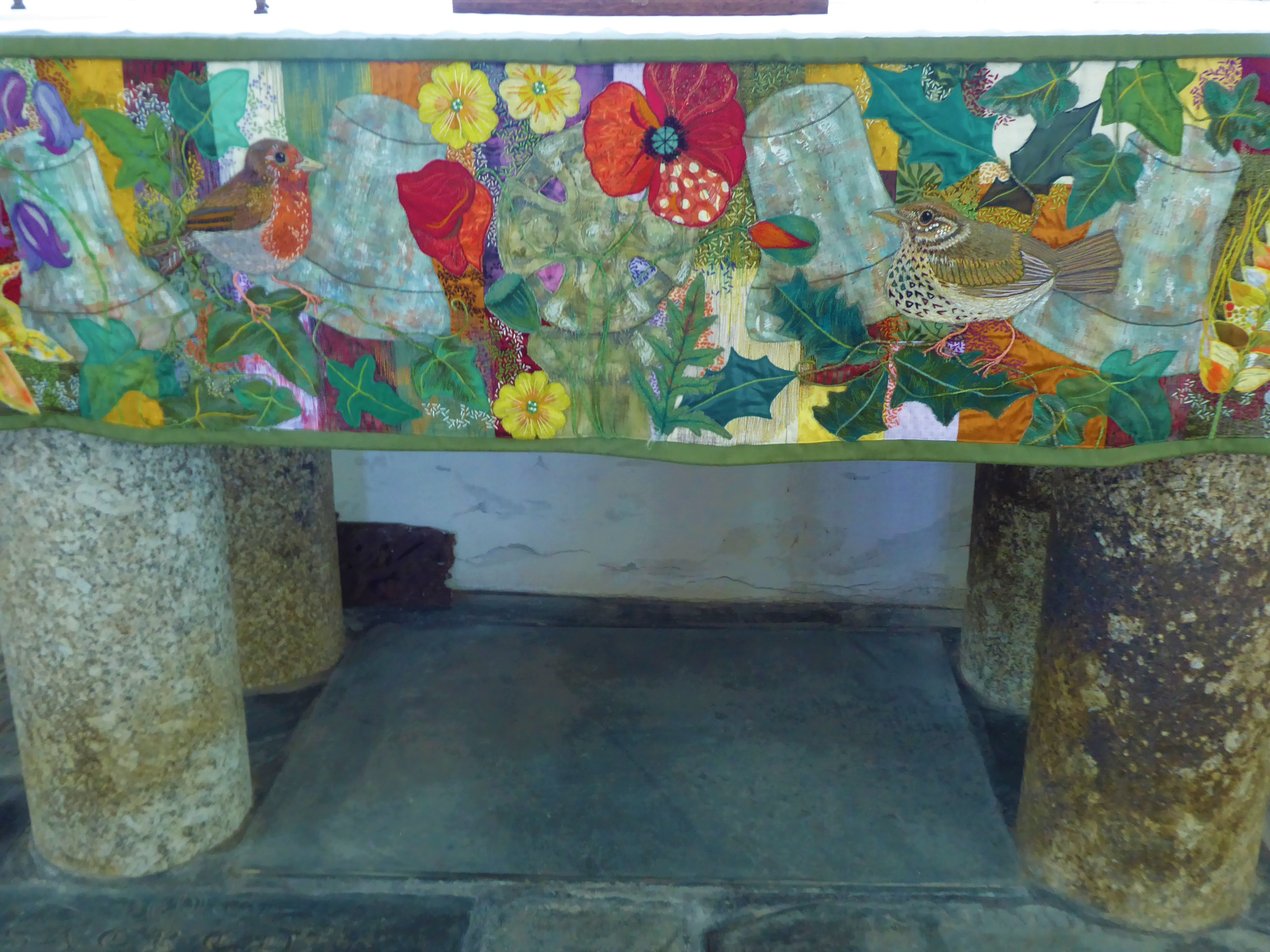 And then I lay to rest before God in front of the altar. A deep PEACE descends which goes beyond the natural. It's a soft, heavy weight of REST which sinks deep inside. My spiritual eyes open and I can see a horn above me which is full of golden liquid. I'm invited to open my mouth and drink from this horn. As I do, I can feel a coverlet being drawn up over me and hear the Father speaking, 'Rest child.' He pauses then continues, 'My child, won't you come and rest awhile. Come be apart. Can you feel My hand on your heart? My love is heavy to impart in tenderness. I cherish you. I don't look at wounds from the past. Come be set apart. Rest a while. There is no rush. Just enjoy the silence and the hush.'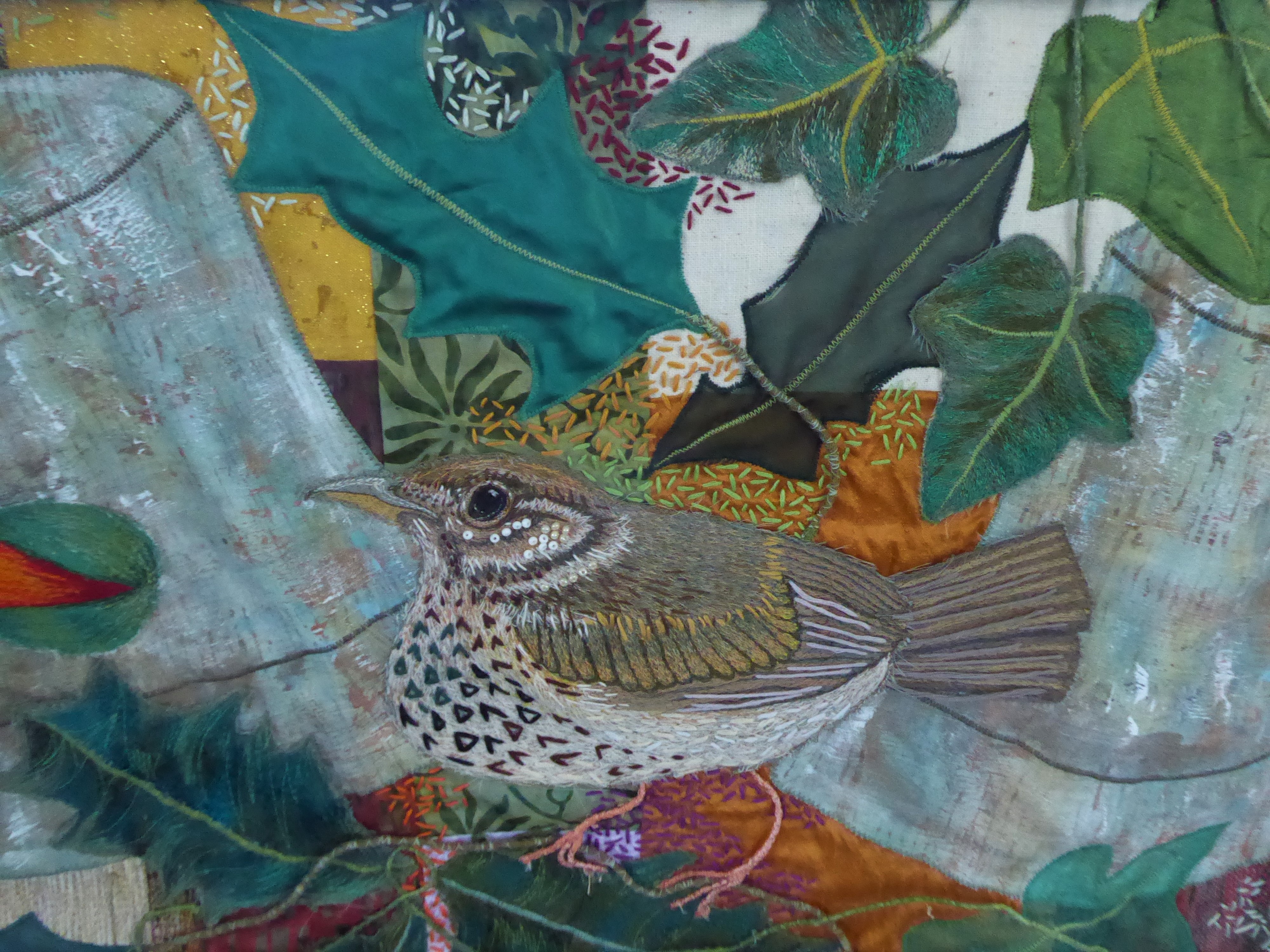 Because of the Covid19 restrictions, only one household is allowed in the church at any one time, so I know I won't be interrupted. As a result, I rest deeply in God's presence, losing track of time. There are no words from me, just an acquiescence of the need to stop, to rest, to receive and be refreshed.
It's strange because the place is neglected in the natural and yet it is vibrant in the spiritual and that's because of the heritage and the well which has been dug here. You must have spiritual eyes to realise it's still open but when you do, you will encounter God.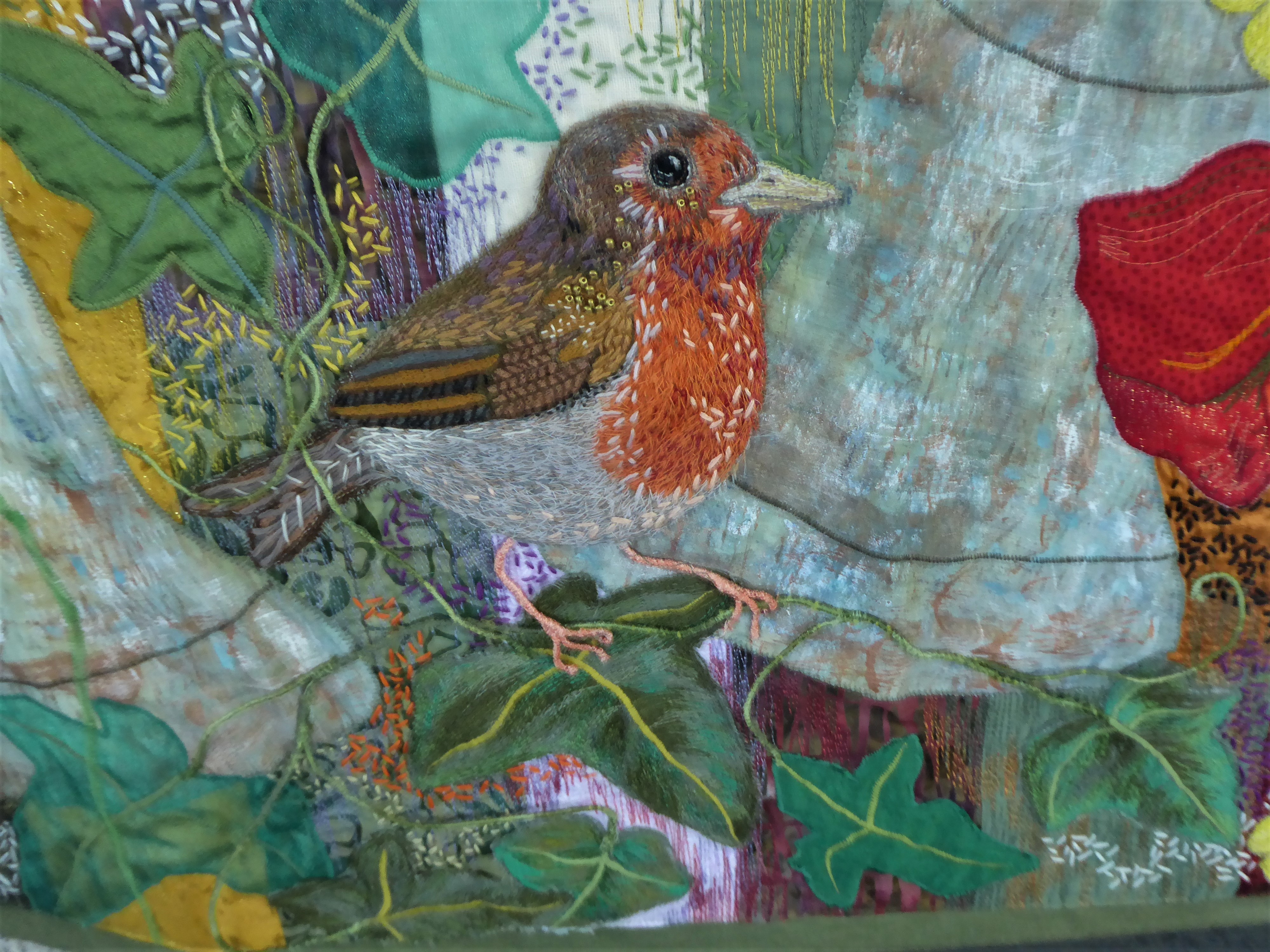 Who was St Veep?
So, what do we know about St Veep? To be honest precious little beyond the name and that they had a prayer cell on this site.
The current parish church stands on a raised circular area which was probably once a Celtic 'lan' or monastic settlement. Nothing else remains of the humble prayer oratory of St Veep because the building would have been of wood or reeds, long since gone. There might have been a stone altar too, but it has also gone. So, the saint was probably a hermit or recluse who came here to pray and lived around 600AD.
Within a short distance were two other Celtic Christian communities, one at Langunnett, the 'lan' of Gunnett, the second at St Cadix.
St Cadix
St Cadix is a very short walk from St Veep down across fields to the River Fowey. St Carroc (Cadix) established a monastery on St Carroc's creek, a short inlet on the River Fowey, right at the water's edge. It remained a place of prayer and devotion for over a thousand years, later becoming a more established but still small monastery which only stopped because of the dissolution of the monasteries by Henry VIII. Like St Veep, nothing is really known at St Carroc either.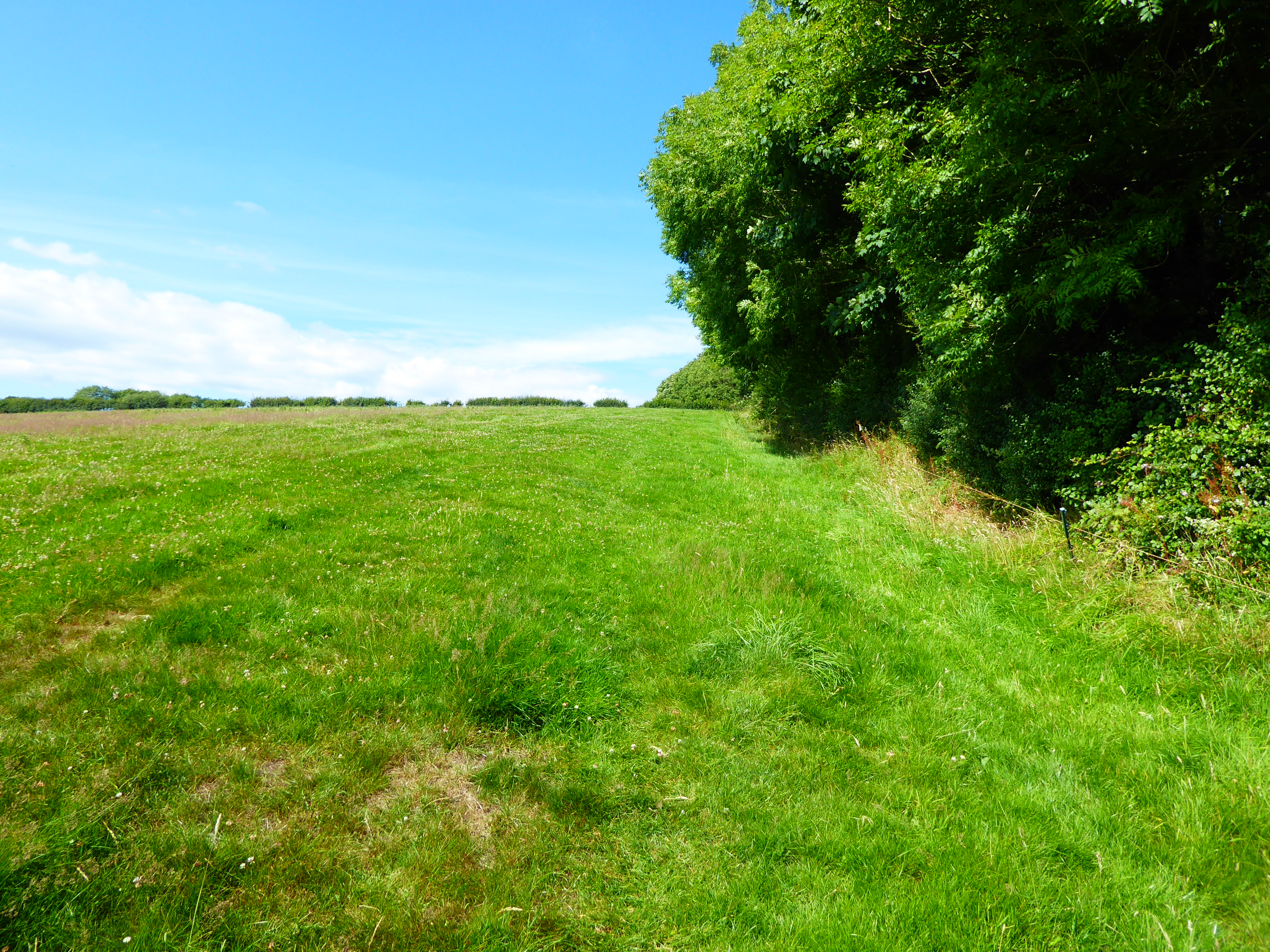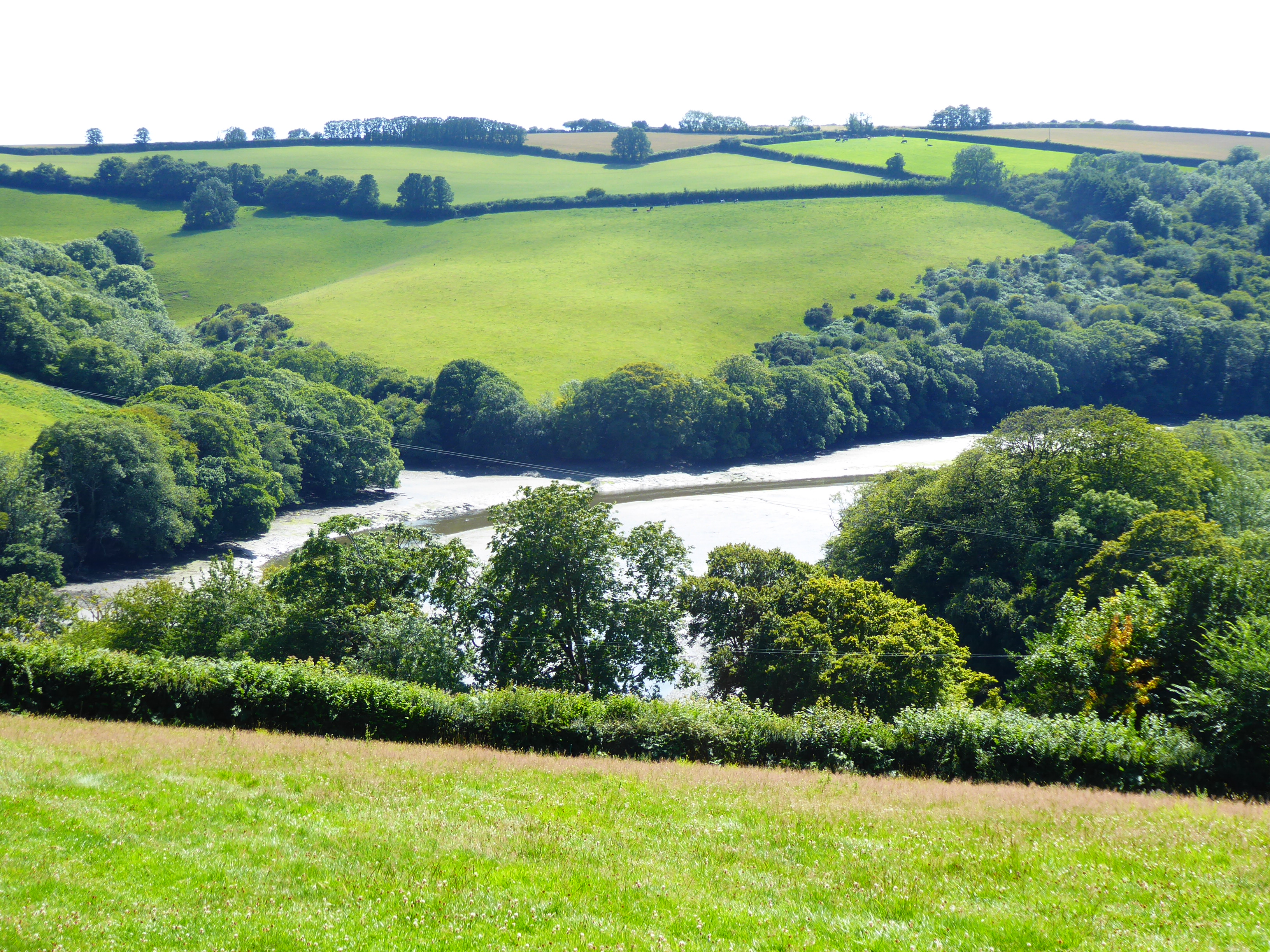 I walked in the sunshine from St Veep down across three fields to St Cadix. I was astonished to see another church directly across the valley from me, only to realise it was St Sampson's at Golant.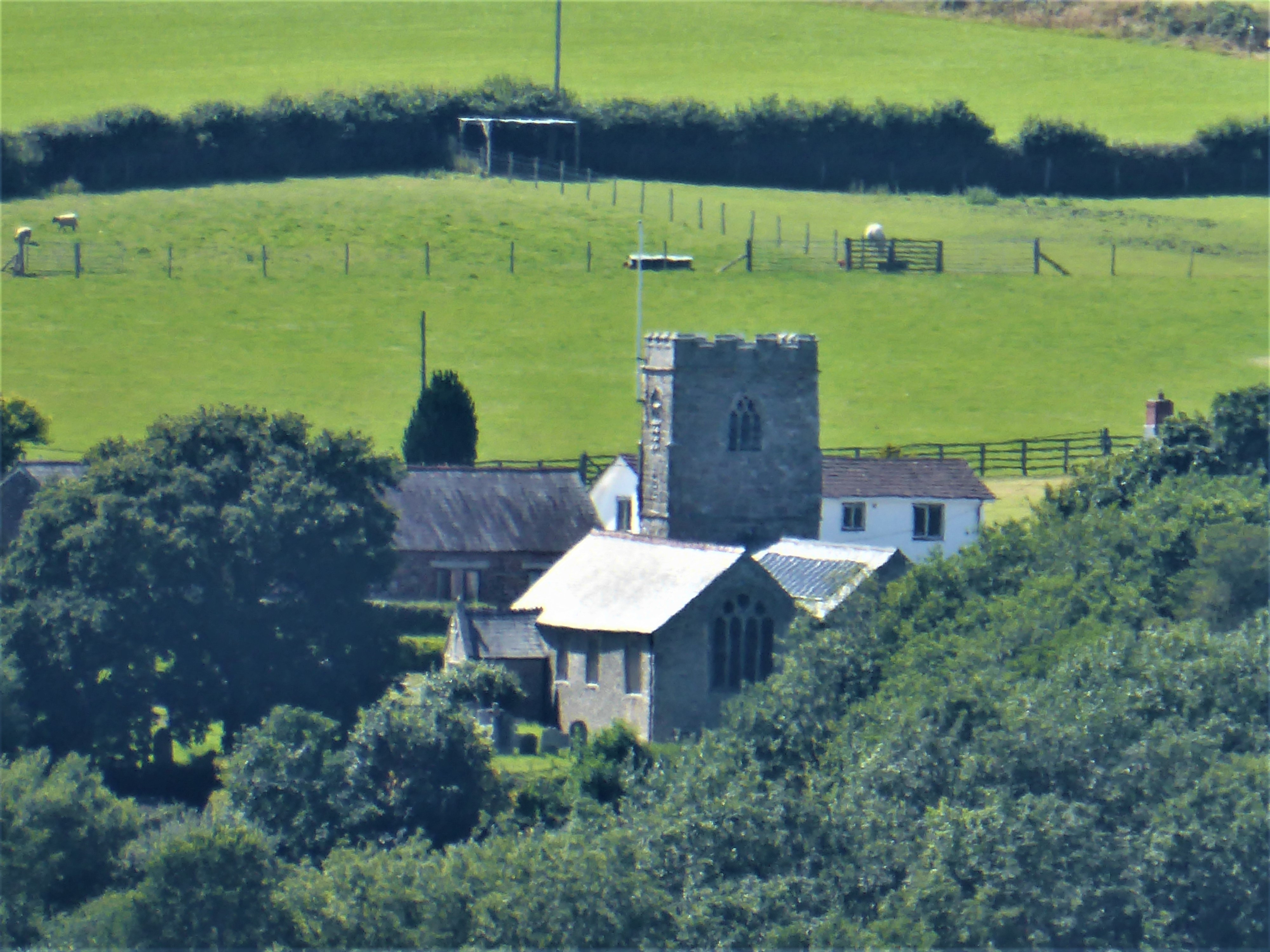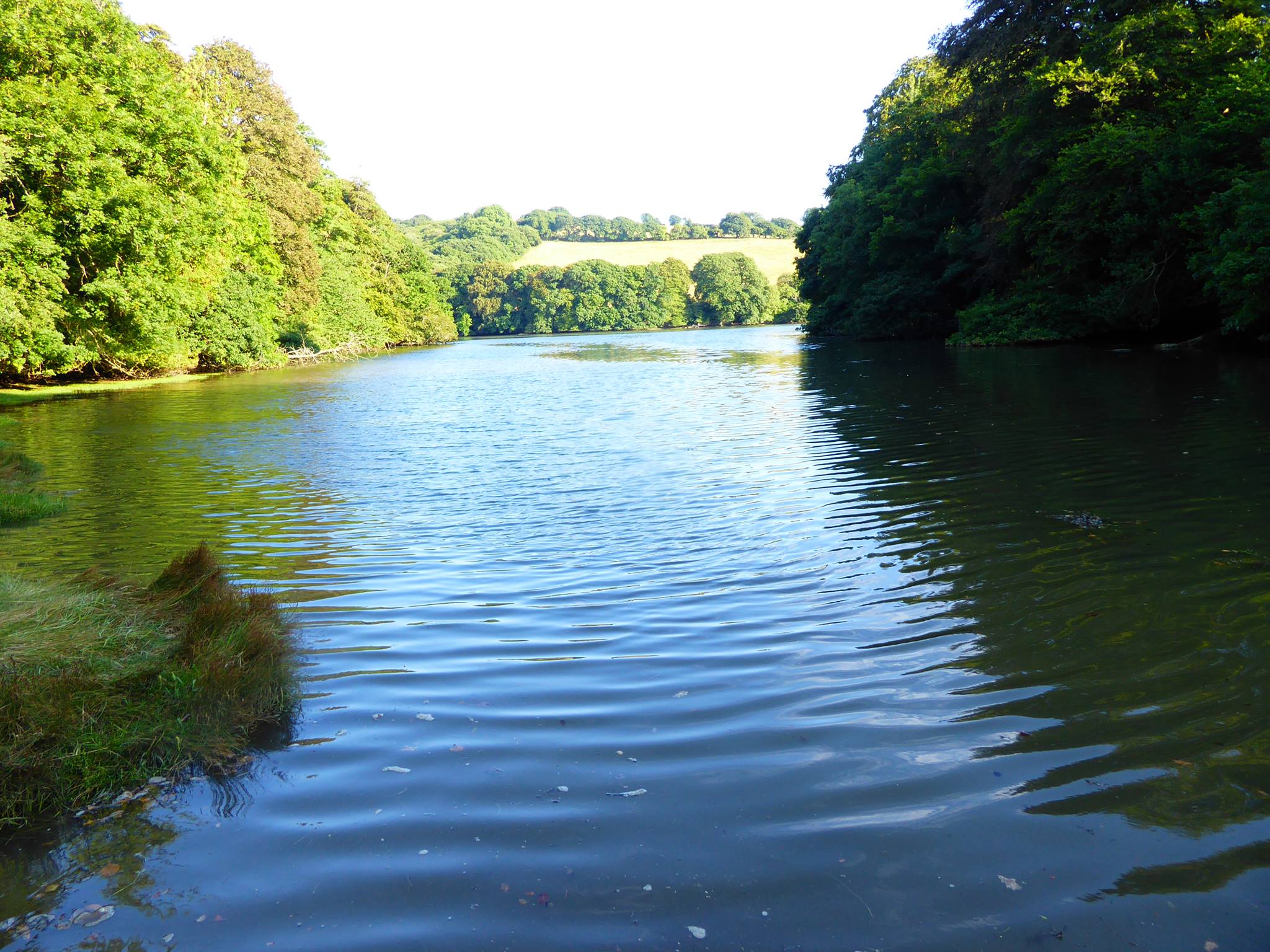 So, it's highly likely that these sites were occupied simultaneously. The monks would have been able to see each other's fires at night and known they were nearby. They would also have visited to hear each other's confession. So, within this short area there was a vibrant scattering of 'lan', prayer oratories and devoted Christians. Is it any wonder there is still such a deep peace over the area? What does over a thousand years of prayer do to the atmosphere of a place? It keeps the spiritual well open and creates a 'thin' place between heaven and earth.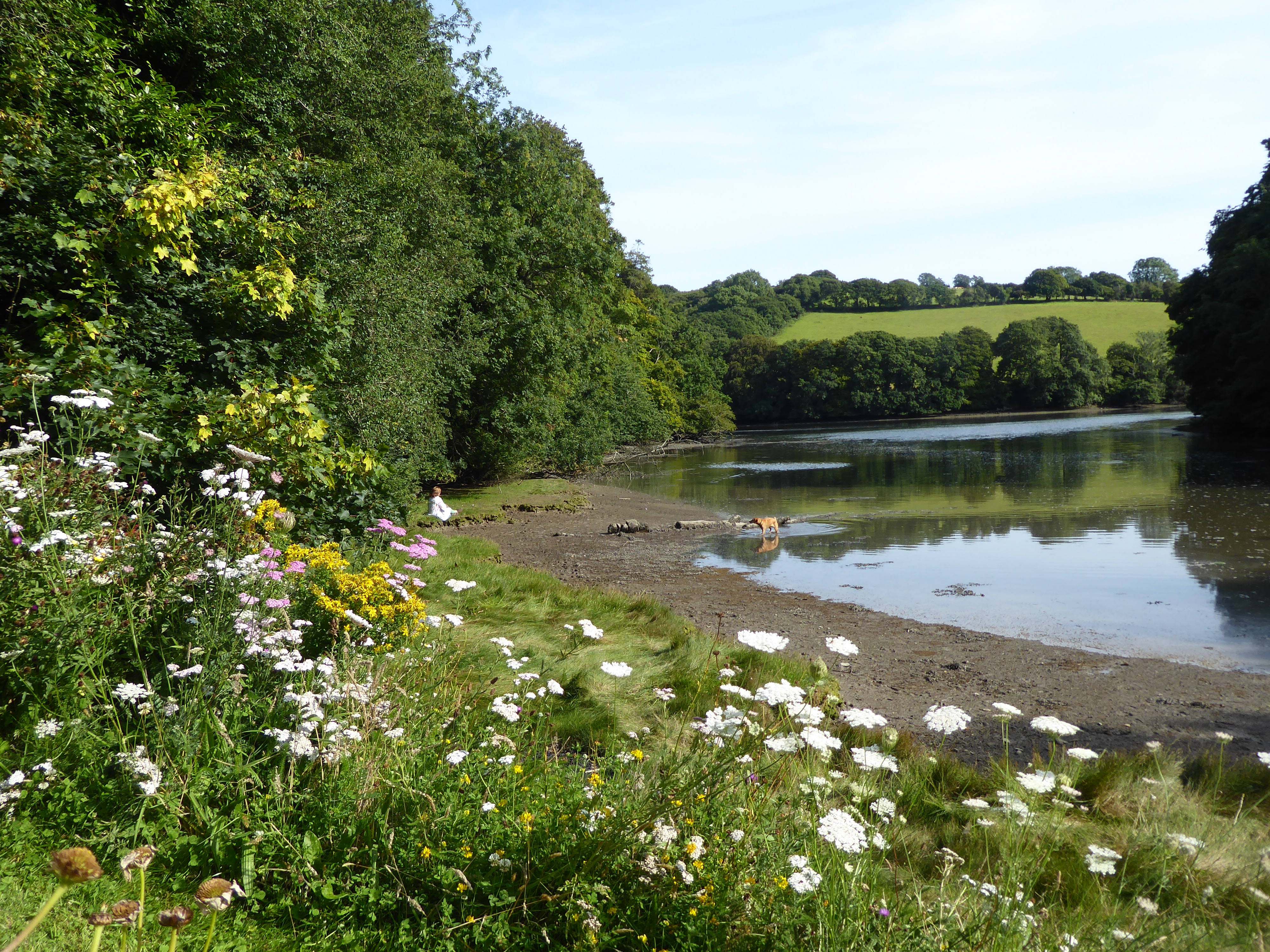 Yes, the intervening years may not have been as active, but it doesn't mean the wells have closed or that the angels of God are not still present to guard the anointing here.
St Cadix today has a private house built over the original prayer oratory. There is a footpath down to St Cyric's creek, although it crosses private land and you are only permitted on the shale shoreline, not the grassy banks (which we weren't aware of until we left and the owner informed us politely).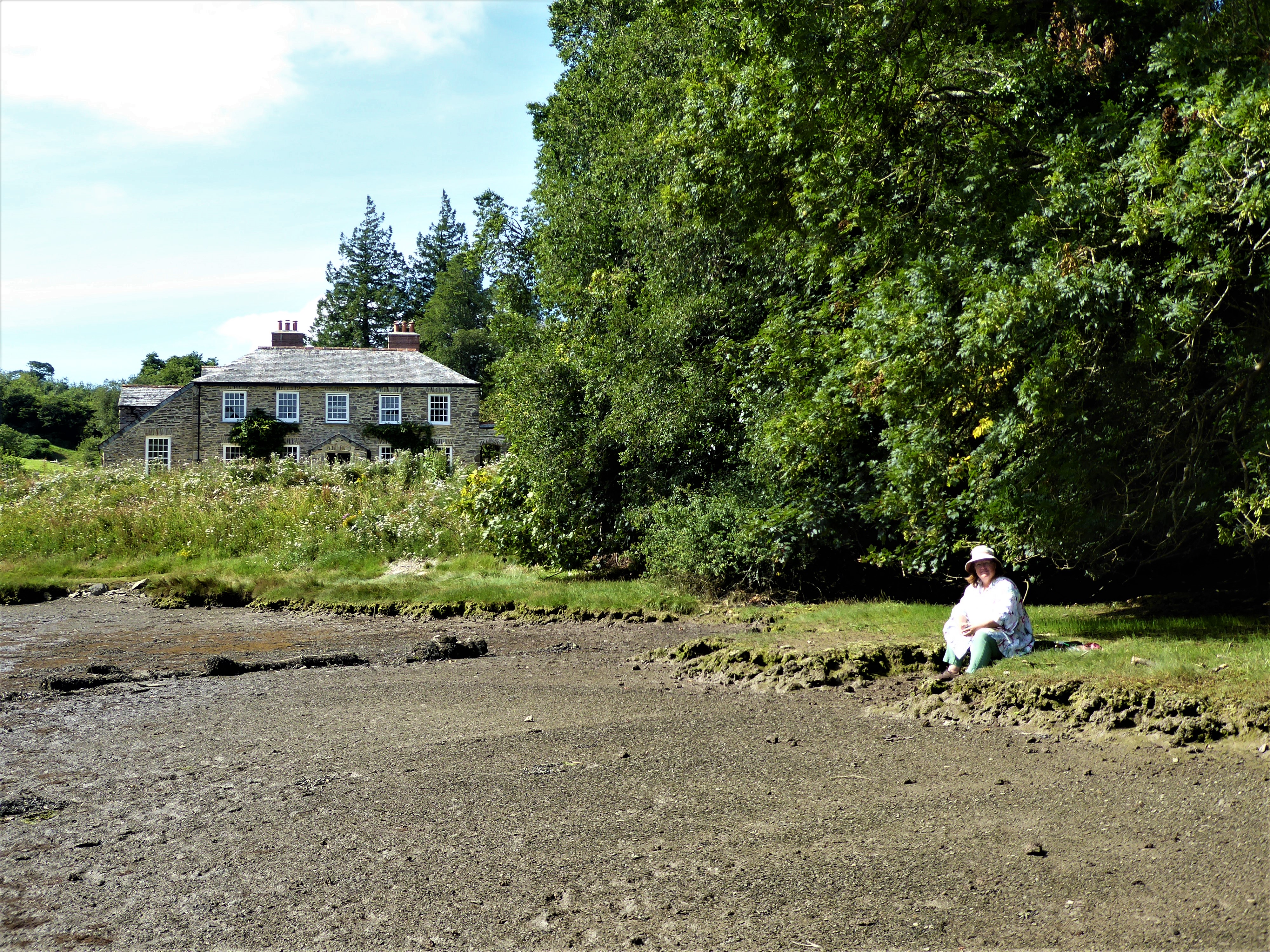 It's a magical place, serene, untouched, quiet…. I'd go so far as to say 'holy'.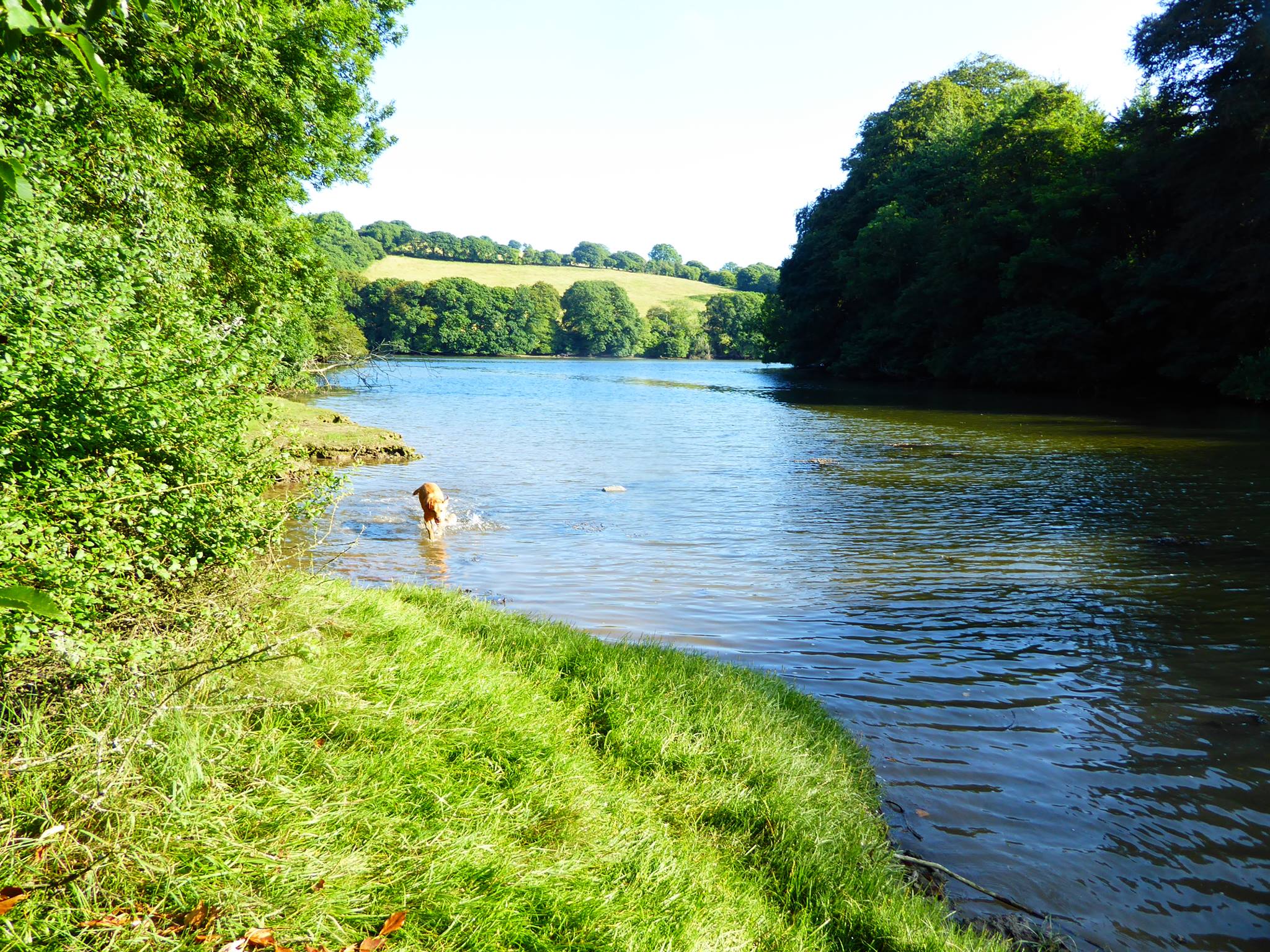 I am compelled to stop and wait, to linger and pray. Hours pass in the blink of an eye as the tide which was fully out gently laps its way back into the creek. I can see why monks would live here. It feels like you're on the edge of the world with the broad expanse of river and woods as far as the eye can see. It's even possible to imagine what it might have been like in Celtic times. Apart from the fields, the woods would probably have looked very similar. Their lives would have been dictated by the tides, the seasons, the ebb, and flow of nature.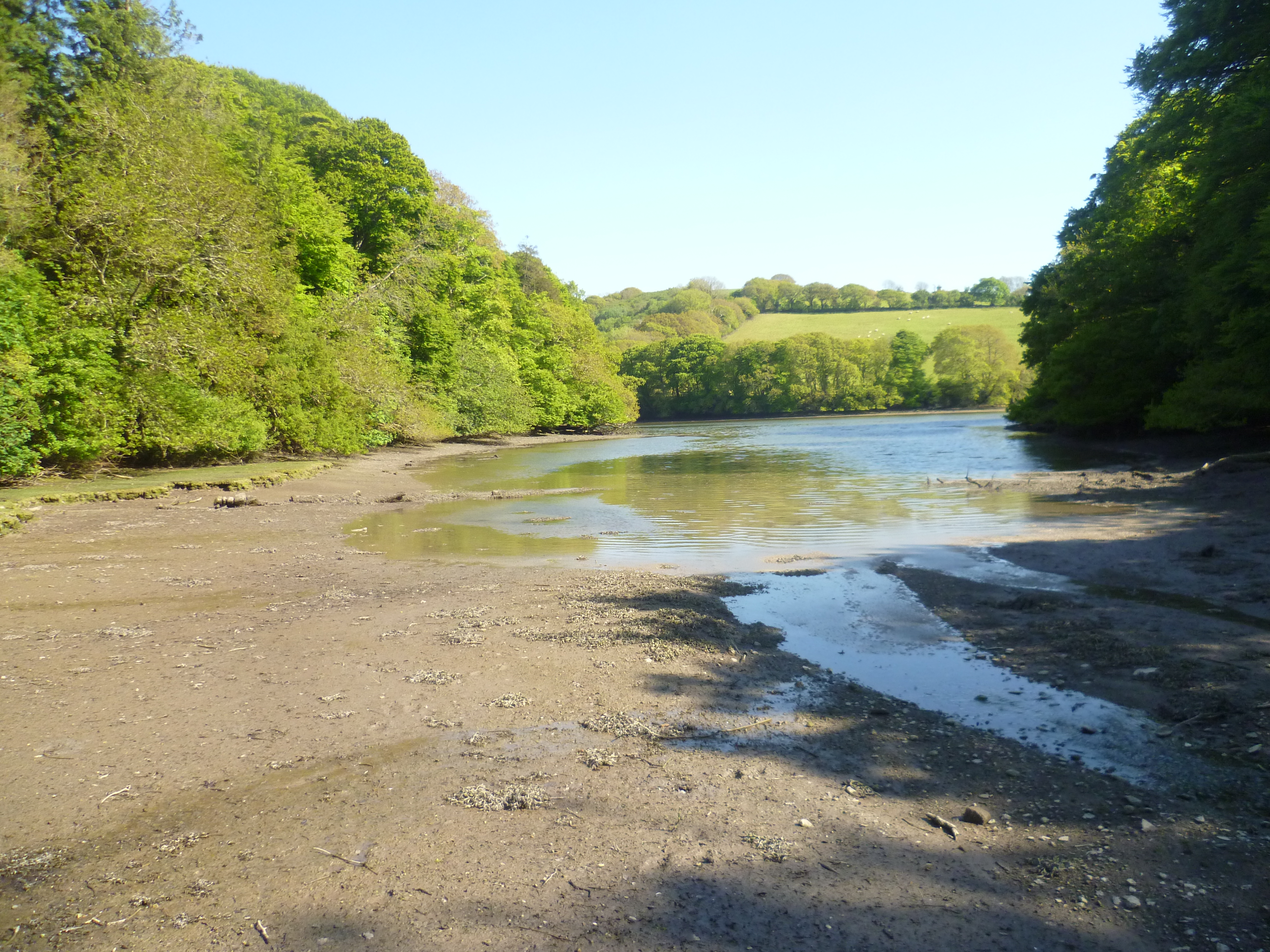 So, both St Veep and St Cadix are places worth visiting to experience God. If you're in need of deep rest and solace, it's worth seeking them out. I took many photos and it's of interest that there are circular orbs in several of them. Some say these are signs of the supernatural. I can't say one way or another but as a photographer, I don't think they are caused by the natural light, as they were taken several hours apart, and the sun had moved course, yet the orbs appear in virtually the same spots. In one photo, there are two orbs, completely different from each other. One is white and luminescent, the other has striped colours within it. Perhaps it is evidence of angelic activity. I can't give a definitive answer to that, but I've checked all my photos and consecutive ones don't have the orbs, so there is no rational explanation I can fathom. The verdict is open but in such a spiritual place it is not beyond belief that angels remain and God has allowed a glimpse of their presence on camera.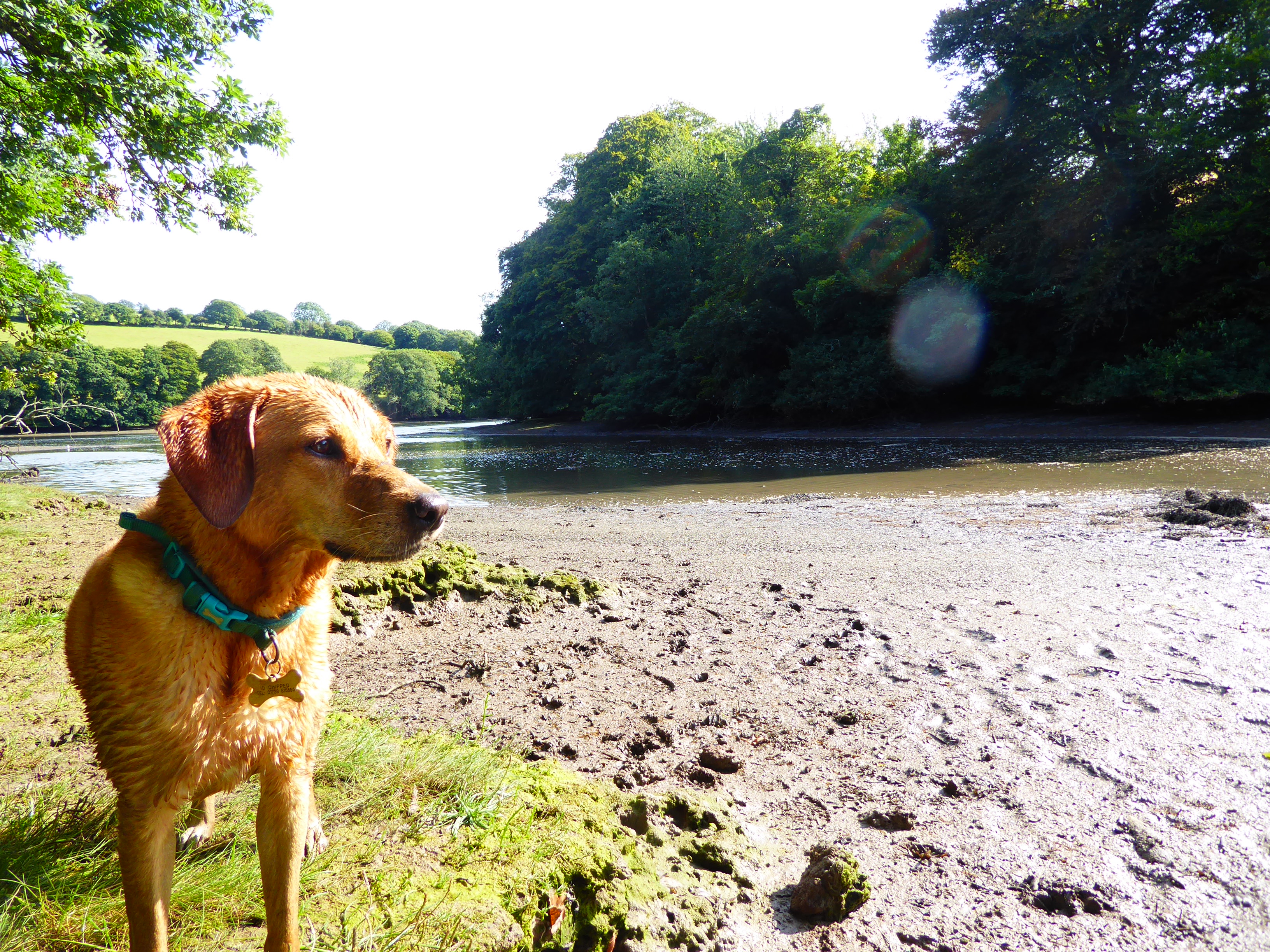 Explore More
Comments