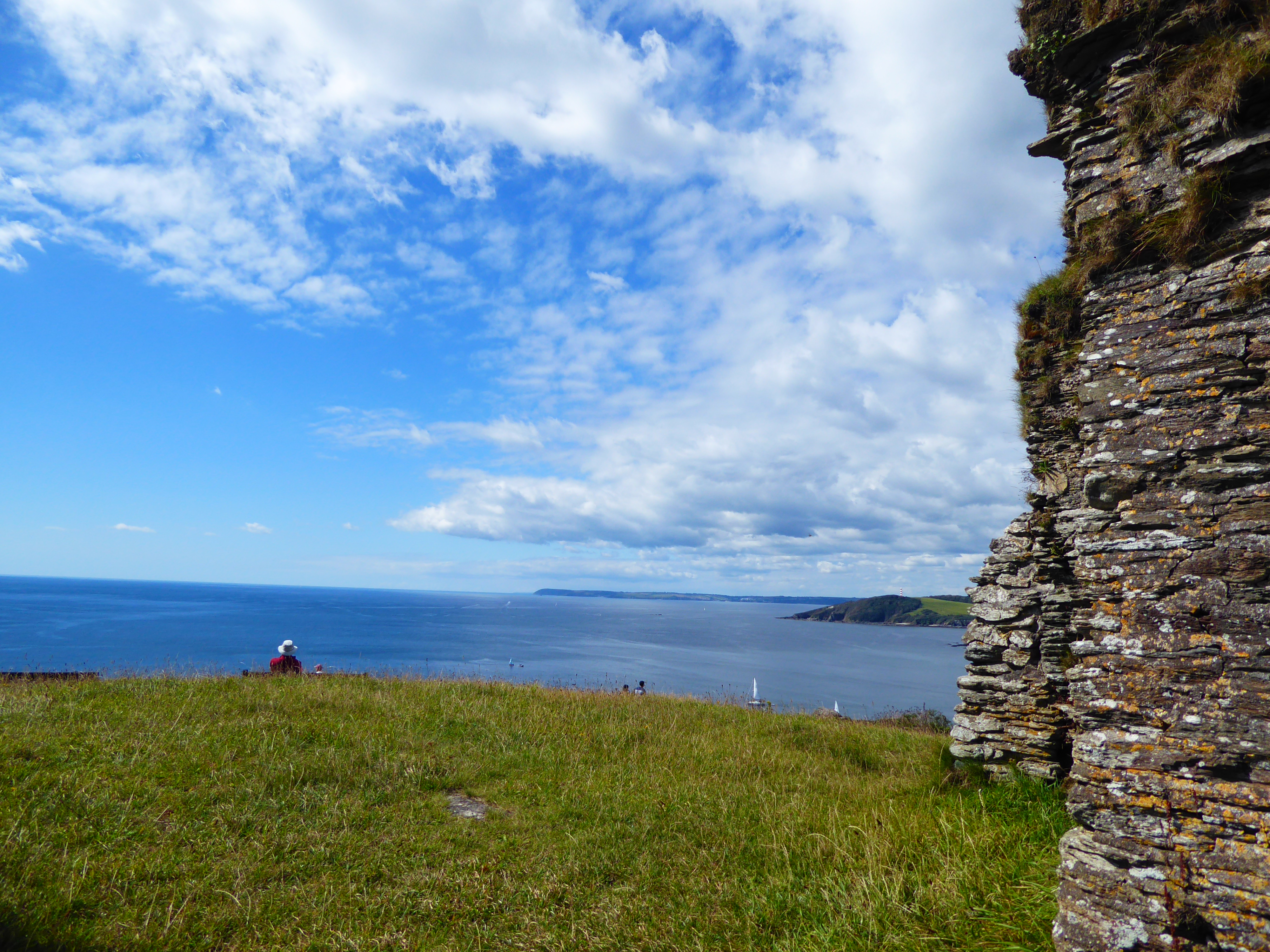 Celtic saints names beginning R-S
RONAN
A Celtic Christian in Cornwall and Brittany
ST SAVIOUR'S CHAPEL, POLRUAN
Polruan on Fowey
There was a Celtic chapel high on the cliff top. The ruins are still visible. A monk lived here and lit a light to steer ships into safe harbour. It was also a watchtower for enemy attackers.
SALOM:
male
Lansallos nr Fowey
He was born in 460AD and was a king who succeeded his cousin Mark as King of Cerniw in the early 6th century. He was the younger son of King Erbin of Dumnonia and married WENNA daughter of the Irish price who had settled at Caer-Goch nr Mynyw, Wales. Their son was CYBI. Salom founded the church at Lansallos, nr Fowey. The present church is on the original Celtic church and there is a Celtic cross and font.
SAMPSON (Samson):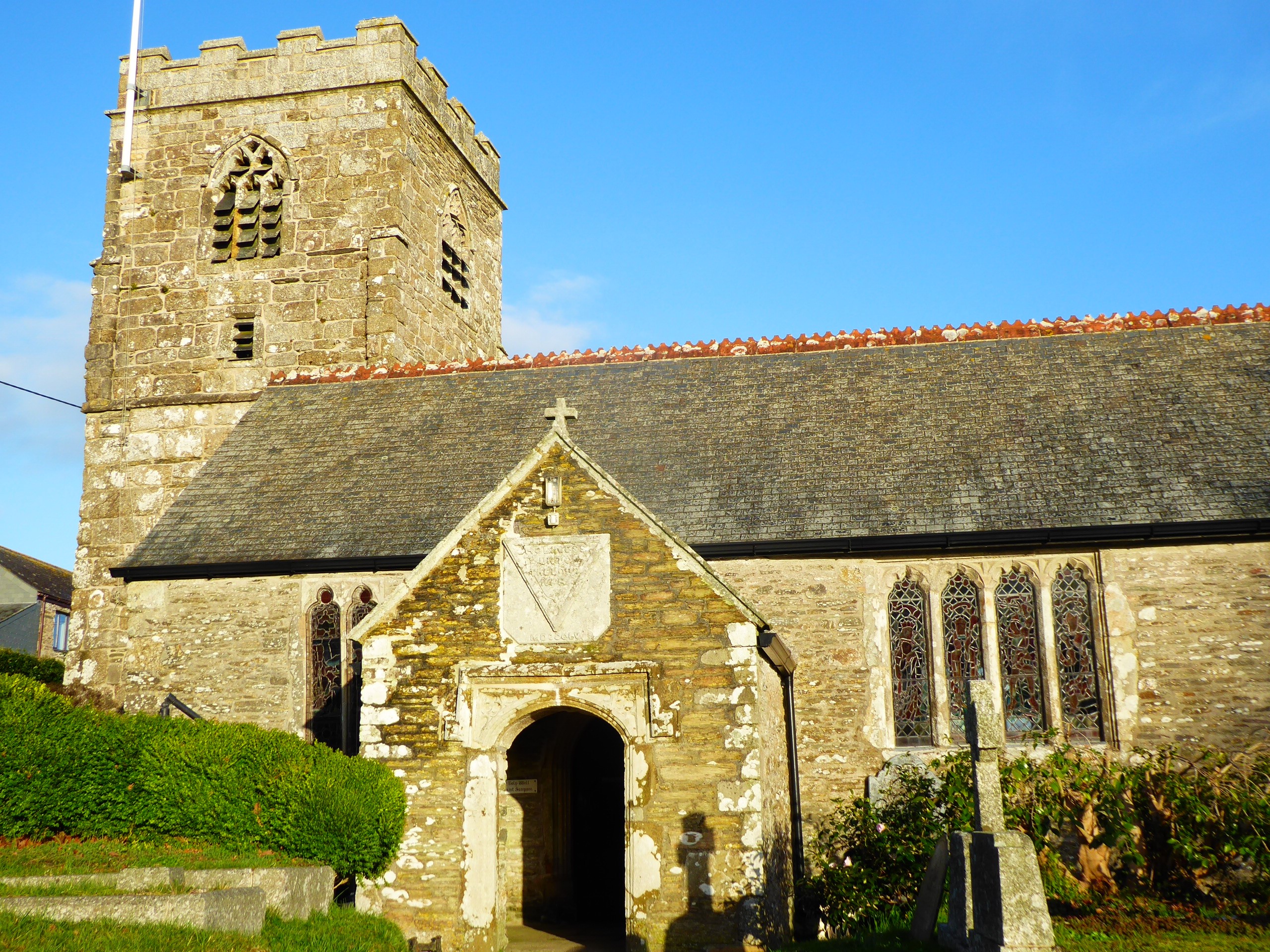 Welsh male
Golant,
Padstow,
St Kew,
Southill,
Llantwit Major
Samson travelled all the Celtic lands of Wales, Ireland, Cornwall, Scilly, and Brittany.
His parents were Amon and Anna. Fearing barrenness, they visit LIBRARIUS a wise man. He tells Amon to give a rod of silver which equalled the length of his wife to the church. He does so.
That night an angel appears to Anna and tells her she will have a son and to name him Sampson. 'He shall be 7 times brighter than the silver your husband has given for thee to God'.
At 5 years old, Samson wants to be educated at the abbey at Llantwit Major. The abbot, ILLTYD prophesies over him that he will be 'the illustrious priest of all the Britons, a founder of churches.
His first miracle: a monastic brother is bitten by a snake which darts out of a blackberry bush. He is dying. Sampson prays for three hours over his body, then blesses it with water and oil. The brother recovers.
His ordination is by Father Dubricius at the monastery. A dove hovers over him and sits on his right shoulder.
Jealous monks try to poison him and actually kill the monastery cat, but Sampson is warned in a DREAM. He blesses the cup, drinks it and lives.
He travels with his father and they meet a fire spitting serpent which winds itself around his staff, but it doesn't dare raise its head. Samson sings the Psalm, 'the Lord is my light and my salvation' and finally commands the serpent, 'in the name of Jesus Christ to die in our presence this very hour'. The serpent stands on its tail, spits out its venom and dies.
Another time, Samson travels home to see his dying father. He and his companion hear vile shrieks. His companion flees. Samson finds him mortally wounded with a trident wielded by a shaggy haired sorceress in red. He commands her 'thou do no harm no longer'. And he releases her from the grip of the devil at which point she dies. He heals his companion by prayer.
He returns to his monastery and is appointed Cellarer, the person in charge of the cellars. The other monks are jealous, and the previous Cellarer empties all the honey jars and blames Samson. Father Dubricius is called in to investigate. When he arrives all the jars are refilled and overflowing with honey which is vital for the monastery to survive.
When Samson is in Ireland, he gives sight to the blind, cleanses lepers and casts out devils. When he is leaving Ireland, he is delayed as he stops to cure the local Abbot. The ship refuses to wait for him. However, when he goes to the port next morning the boat is there, forced back by unfavourable winds.
Samson is called back to the Llantwit Major monastery. He dreams that he is with the Apostles, Peter, James, and John. Through this he knows he is to become Bishop. Next morning Father Dubricious consecrates him as Bishop and Abbot.
Samson lands in Padstow by coracle. He establishes monasteries at Padstow, Southill and Golant. These are small settlements. He travels the Saints Way and goes to the Isles of Scilly where there is an island after him. He is also associated with St Kew and Docco monastery.
GOLANT: there's a serpent in a cave by the river. It terrifies the inhabitants. Sampson wraps his linen girdle around its neck and flings it into the river commanding it to live no longer.
His well is still visible by the church. He founded a community on this site. One day he feels faint from fasting and prays for water for comfort. He taps his staff on the rock and water flows.
He leaves Cornwall and travels to Brittany where he is given a strip of land. He founds a monastery and the town of Dol grows up around it and develops into a cathedral. He was the first Archbishop of Dol and is a founding saint of Brittany.
SITOFOLLA:
Welsh female
Sister of St Paul of Aurelean. She lived near Newlyn looking over Mount's Bay at a time when it was forested. Her brother Paul helped her found a chapel on the shores of Lake Gwavas but as the sea encroached this was later moved to higher ground where the village Paul is now situated. Very little else is known about her.
SULIAN:
Welsh male
Luxulyan: the holy place of Sulian. The churchyard is a circular Celtic settlement. It could also be a pre-Christian burial site.
He was a Welsh king, the son of Brucemail, King of Powys. He had a renowned lineage and had violent parental opposition to being a monk. He travelled with Samson and other Welsh monks through Cornwall to Brittany (Lossulian).
Comments