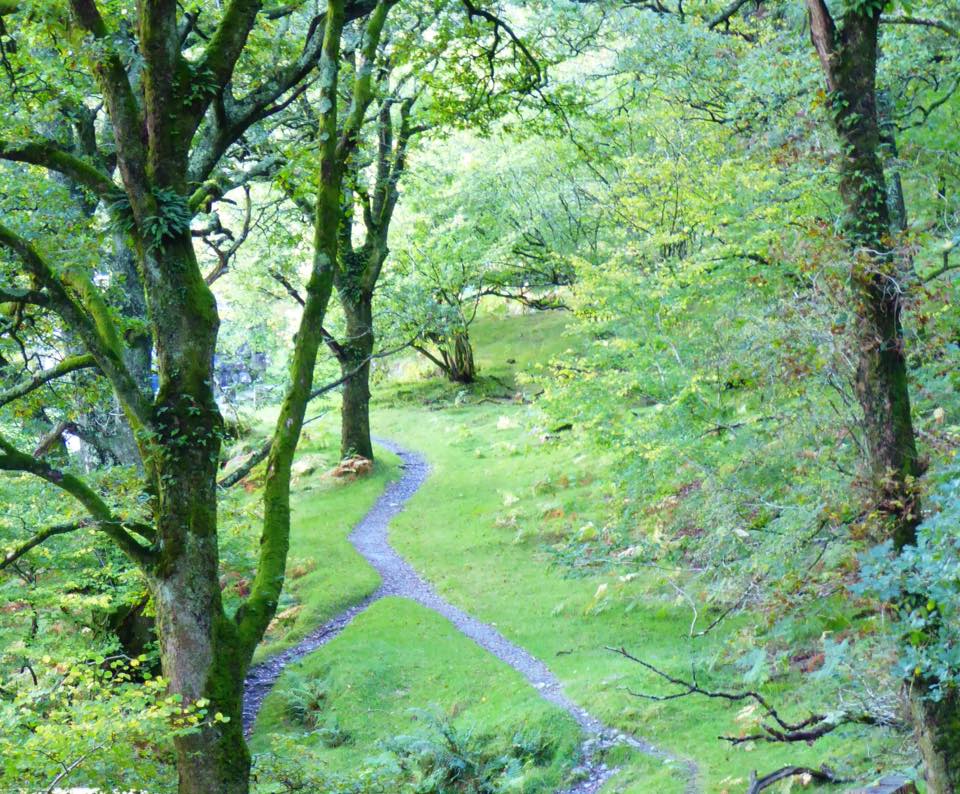 St Kevin's Cell, I kneel and Commune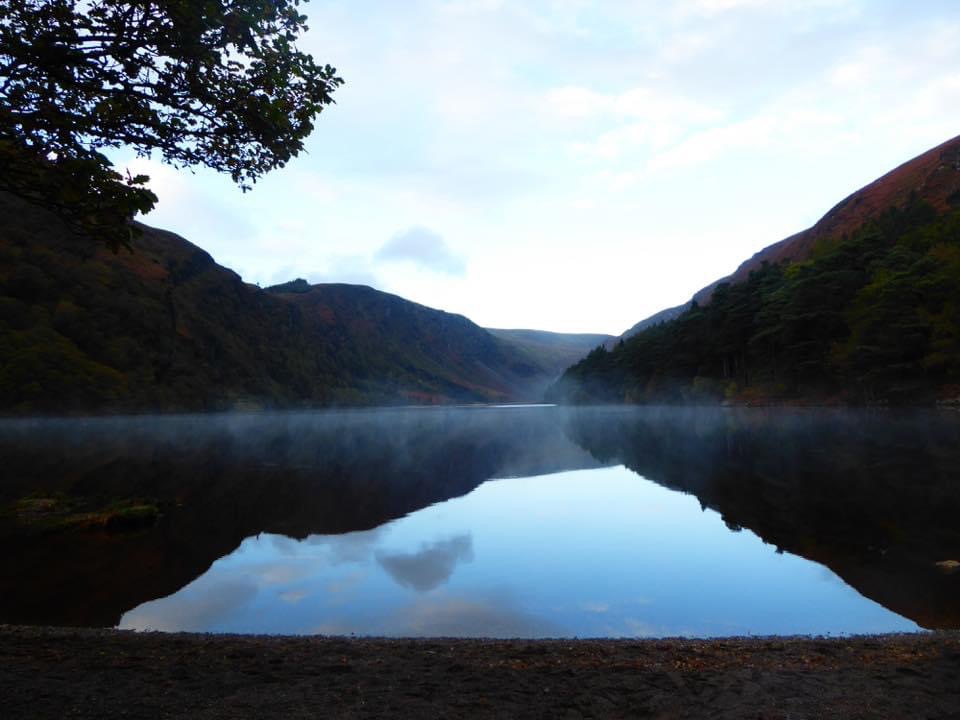 St Kevin's Cell, Glendalough 28th October 2019 7am
This is what Glendalough is truly about, absent of people, just the sounds of nature. There is frost on the ground, a mist rising off the lakes and coals tits twitting in the trees overhead. The distant stream can be heard tumbling over stones into the full still water of the lake.
A sad dog howls disconsolately in the distance, reminiscent of the ancient times when wolves roamed these hillsides.
I am still but all is far from still even though there's barely a breath of wind.
We are here to pray – yet I am arrested by the beauty of my surroundings and the majesty of the hillsides, wrapping me in their quiet protection as we sit in St Kevin's cell, waiting for you God.
Four deer were on the lawn of our cottage, right outside the front door as I unlocked this morning. I don't know who was more startled! And now, adrenalin courses through my veins, as I wait to be still but am hoping for more wildlife encounters before the garrulous intrusive crowds turn out. I don't want to close my eyes, to cut out the beauty, yet to deeply commune with you I need to.
As I kneel
Whether we speak or not
We are communing
I'm trying to show
In my small way
My devotion to you
My heart
I choose to humble
I fall far short
In my disciplines
And self sacrifice
When held in comparison
To those saints of old
I am not in their league
Their devotion going so far
Beyond what my flesh has
Been willing to sacrifice
Yet I too love you
Dearly
Devotedly
And seek to follow
The path that is mine
I know that
You are here
I am hungry for your presence
To come into
That holy place
Where I can commune with you
I had hoped for longer
Before the noises started
But the day is wakening
Around me
A new day
A new day has dawned
I cannot stay still
In a bubble of inertia
For the world keeps turning
And I must too
Yet my heart
Wants stillness
To be held
By you
In the bosom
Of your love
Cherished
Held forever
It's here I really want to stay
Explore More
Comments